Home
» Electrical Fitting Components
Electrical Fitting Components
Electrical Fitting Components are the items, which are used for fitting various electrical devices like wires, switches, fans, tube lights etc. They are usually made of materials like brass, stainless steel and iron. These components are available in a wide variety of shapes and sizes. While buying these components a buyer always keeps in mind the quality of the component, credibility of the supplier and the price of the item. China, Taiwan, Hong Kong and Germany are the leading manufacturing countries of electrical fitting components. These components can be classified as follows
A bolt is a rod shaped fastener having external threads that can fit into the threads of any other object most often a nut. It is designed for holding two objects together. It is made up of metal and can be rolled into and out of a material. These bolts come in various shapes and sizes and can either be fully or partially threaded. Bolts can be classified into many types depending upon the materials used in making them and their shapes. On the basis of materials used they are bronze bolts, stainless steel bolts, iron bolts, galvanized bolts etc. On the basis of their shapes the different types of bolts are:
» Bolts By Materials | » Bolts By Shape
Clips are items that are used for the purpose of holding a cable, connecting lead-acid batteries, inserting fuse etc. They are generally made of metals like aluminum, stainless steel and bronze. The different types of clips can be classifies on the basis of their uses like:
» Battery Clips | » Cable Brackets | » Fuse Clips | » Mounting Brackets | » Speaker Brackets | » Spring Clips | » TV Brackets
Conduit fittings are especially designed to connect conduits, which are electrical pipes used for protecting and routing electrical wiring. A conduit fitting is first put into a hole in the junction box and then the threaded end is set with a ring from the junction box. A conduit fitting also has a gasket cover that can be removed for permitting access to the pipe for pulling the wires if needed. There are many types of conduit fittings namely:
» Electrical Boxes | » Expansion Fittings | » Sealing Fittings
Fasteners are devices that are used to align two objects together. These fasteners are used in various electrical circuits and can be used for either soldering or connecting two electrical objects. Some of the most commonly used fasteners are nuts, rivets, screws, sealants and washers. Fasteners are made up of various materials like brass, nylon, plastic, rubber, sheet-metal and steel. They are used for many purposes like for inserting, latching, welding, for fastening in a loop formation etc. The electrical fasteners are of many types depending upon their usage and materials used in making them. According to the usage the various types of fasteners are:

Brass Fasteners

Nylon Fasteners Plastic Fasteners
» Fasteners By Materials | » Fasteners By Usage | » Nuts | » Rivets | » Screws | » Sealants | » Washers
Electrical hand tools are tools that are operated manually. Their main function is to hold objects using leverage. The electrical hand tools are also used for many other purposes like for gripping, turning, cutting, pulling, crimping, inserting and tightening various electrical objects and materials. The various types of electrical hand tools are differentiated on the basis of their uses like:
» Pliers | » Screw Drivers | » Wire Crimpers | » Wire Cutters
Electrical holders are used in various electrical devices to fix batteries, bulbs, lamps, fuse, carbon brush etc. These holders have connection leads that aid in connecting them to a power source. They are made of plastic, brass, ceramic, stainless steel etc. The different types of electric holders are classified on the basis of their usage and the materials used in making them. On the basis of their usage the different types of electrical holders are
» Battery Holders | » Brass Lamp Holders | » Brush Rings | » Carbon Brush Holders | » Fuse Holders | » Lamp Holders | » Porcelain Lamp Holders | » Terminal Lugs
Electrical tapes are used primarily for insulating electrical wires and other materials, which conduct electricity. These tapes are generally color coded for representing the specific usage of the wire (whether it is a power or ground wire). These tapes are made of many types of plastic but tapes made from vinyl are the most popular. Electrical tapes are capable of resisting UV rays and are more stretchable thereby providing insulation for a longer period of time. These tapes are also used for lighting cables to the truss in stagecraft. The most commonly used electrical tape is wire tape. There are many kinds of tapes and they are generally differentiated on the basis of their usage.
» Conductive Tape | » Self-fusing Tape | » Wire Tape
Electrical terminals refer to those positions in a circuit or device where the connections are generally established or broken. The terminals are fixed at the end of a transmission line to match the impedance and minimize reflections in the signal. The different types of terminals on the basis of their uses are:

Battery Terminals

Solder Terminals
» Battery Terminals | » Crimp Terminals | » Solder Terminals
These fittings are used to bring the electricity to the ground . In the process they have to be connected with the ground. These may be included of ground rods, signal reference grids, ground enhancement material. Moreover, there are other versions of ground fittings too such as; galvanized pointed ground nut, chemical ground electrodes, grounding clamps thread less couplings and many more.
Wire nuts are devices most commonly used for connecting or fastening two wires together. Wire nuts are available in a many shapes and sizes and are made of plastic. Inside the outer plastic covering there is a tapered conducting metal, which is threaded with a wire to hold them in place. The two wires to be joined are twisted together and the wire nut is fixed onto the wires to make electrical connection. The different kinds of wire nuts are often classified on the basis of their design like crown wire nuts, closed end wire nuts and winged wire nuts.
Let us find you the
genuine supplier for
Electrical Fitting Components
Let us know your exact
requirement.
Industry Publications
Virtualization Everywhere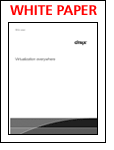 Access our featured guide, Virtualization Everywhere, and learn how you can easily virtualize your servers without the high cost and complexity.

Publisher : Citrix Systems, Inc.

RFID Journal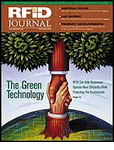 Is the world's largest and most respected source of news and information about radio frequency identification (RFID) and its many business and consumer applications.

Publisher : RFID JOURNAL LLC