Home
» Power Generation & Transmission Equipment
Power Generation & Transmission Equipment
Electricity is a necessity in today's world because everything we are doing or the place where we work, the shop where we go and the place where we live requires electricity. Thus, power generation demand is driven by industrial, official, residential and commercial needs. And hence, power generation equipment and power transmission equipment industry is growing rapidly along with continuous increase in market size and sales revenue. Power is first generated in big power plants and then it is distributed through medium-voltage power lines from where it reaches electrical substations, through substations it goes to the transformers then to the low-voltage distribution wiring and finally to electric meters for distribution purposes. This process of power generation and then transmission requires various heavy-duty power generation equipment, power generation systems and power transmission equipment like overhead power conductors, power capacitors, power converters, power generation boilers, power supply converters, power plant valves etc.

With combined revenue of $80 billion, the electric power generation industry consists of 2,200 power generating plants. America, Asia, UK and China are the major power generation equipment and power transmission equipment manufacturers. The total length of power transmission and distribution lines in the whole world are approximately equal to 64.4 million km presently and is estimated to reach 69.6 million km in 2011. This leads to a huge market for these products. The market for power generation equipment and power transmission equipment will reach US$ 135 billion by the end of 2011. According to BCC, global market for power storage devices will rise at an average annual growth rate of 5.9%, from $9.2 billion in 2005 to $12.2 billion in 2010. It is also predicted that Nuclear power is to play a key role in power generation for the next millennium.

Power generation equipment, power generation systems and power transmission equipment manufacturers & suppliers are listed below with the different types of power generation, transmission and distribution equipment required.
Overhead power conductors are used in transmission of power through overhead power lines. They are generally used in medium and high voltage lines. Conductors are those materials that allow free flow of electrons from atom to atom and molecule to molecule. An electronic conductor immediately transfers the electrical charge over the entire surface through the movement of electrons. The conductors used in overhead power lines are generally made of aluminum and its alloys.
» Aluminium Alloy Conductors | » Aluminium Conductors Steel Reinforced
Click For Overhead Power Conductors Manufacturers & Suppliers
In order to provide a static source of reactive power in all the electrical distribution systems, the power capacitors, a type of passive electronic components, are used. These capacitors are made of two conducting plates separated from each other. The aerospace and automotive industries, power factor correction and lighting circuits, power supplies, and motor starters are the major areas where these power capacitors are used. As per their design, they can handle various phases of voltage right from one-phase of voltages to three-phase voltages. A detailed analysis of dielectric materials is required to select a range of power capacitors.
Power converters are electrical devices used for converting one form of power into another. The process involved in power conversion can be either electromechanical or electrochemical. These power converters are used in various industrial, commercial and medical applications especially to regulate the voltage thereby saving the important machines from getting damaged due to high voltage fluctuation, spikes, and power outage. These converters also aid in regulating the voltage. Based on the classification according to the input and output current they are AC to AC Converters, AC to DC Converters, DC to AC Converters and DC to DC Converters.

» Ac To Ac Converters | » Ac To Dc Converters | » DC to DC Converters | » Dc To Ac Converters
The power plants have big boilers that burn the fuel to generate heat. In a power plant, the water is heated inside a boiler so that it generates huge amount of steam and this steam is then transferred into the turbine through very thick pipes. Generally in most of the boilers wood, coal, oil or natural gas are burnt to make heat. But in nuclear power plants nuclear energy is used to generate heat. A new alternative called biomass is also being used in boilers for heating water.
Click For Power Generation Boilers Manufacturers & Suppliers
Power generator is a device that converts kinetic energy into electrical energy through electromagnetic induction. These generators provide electricity for operating various appliances and machines in recreational parks, construction sites, hospitals, dams, nuclear power plants and household usage. The power generators maintain electricity during long blackouts. The different sources of power for these generators are non-renewable, mixed and natural resources. The different sources of power are bio diesel, solar energy, wind power and water power. The most popular generator manufacturing brands are Onan, Volvo, John Deere, GE, Mitsubishi and Homelite. Generators are broadly differentiated on the basis of technology as Alternators, DC generators and Generator sets.
» Alternators | » Dc Generators | » Gensets
The power plant valves are devices that control the flow of fluids in the fluid power circuits. They help in controlling the rate, pressure and the direction of the flow of various fluids. The power valves play a very important role in safely operating the nuclear power plants. They also isolate the main steam line when emergencies occur and have high-level sealing capabilities. There are many types of power plant valves depending on their function and material like

» Safety Relief Valves | » Steel Check Valves | » Steel Gate Valves | » Steel Globe Valves
Power Storage Devices are equipments used for storing electricity to supply it to the devices that are operated with the help of electricity. This stored electricity is used when utility power is not available. This is the reason why these devices are also known as battery backups. The various devices used for storing power are broadly differentiated on the basis of their type as -
» Battery Accessories | » Fuel Cells | » Industrial Batteries | » Non-Rechargeable Batteries | » Rechargeable Batteries | » Ups
Switchgears are switching or interrupting devices that are used to open or close an electric circuit. These devices are composed of electrical disconnects, fuses and circuit breakers and are used in generation, transmission, distribution and conversion of electric power. Switchgears perform two important functions, they de-energize equipment so that the work can be done and they clear downstream faults.
The basic function of switchgears is protection of the integrity of the power system and minimizing the possibility of downstream leakage. The different types of switchgears are arresters, circuit breakers, contactors and relays.

» Arresters | » Circuit Breakers | » Contactors | » Relays
Turbines are machines that are capable of converting the kinetic energy of a moving fluid to mechanical power by creating an impulse or reaction of the fluid with the help of buckets, paddles and blades arranged around the circumference of the wheel or cylinder. This change of energy from kinetic to mechanical generates electricity. Thus turbines are very important machines needed for electricity generation. The various types of turbines are differentiated on the basis of medium used for operating the turbine as Wind turbine, Hydro turbine, Gas turbine and Solar turbine
» Gas Turbines | » Hydro Turbines | » Solar Turbines | » Wind Turbines
Voltage regulator is an electronic device that is used to maintain a constant level of voltage in an automatic manner. This device works by comparing the actual output to an internal fixed reference voltage either by using electromechanical mechanism, active or passive electronic components. It can be used to regulate both AC and DC voltages. If there is a difference detected by the device, it is amplified and used for maintaining constant output voltage. If the output voltage is very low, then the voltage regulator increases the voltage, where as when output voltage is very high, the voltage regulator lowers down the output voltage. Through this process the output voltage is kept constant. There are many types of voltage regulators like active regulators, automatic voltage stabilizers, electronic regulators, electronic voltage stabilizers, line stabilizers and servo voltage stabilizers.
» Active Regulators | » Automatic Voltage Stabilizers | » Electronic Regulators | » Electronic Voltage Stabilizers | » Line Stabilizers | » Servo Voltage Stabilizers
Let us find you the
genuine supplier for
Power Generation & Transmission Equipment
Let us know your exact
requirement.
Industry Publications
Power Engineering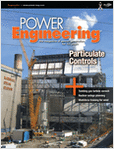 Is the comprehensive voice of the power generation industry that provides readers with the critical information needed to remain efficient and competitive in today's market.

Publisher : PennWell Corporation

RFID Business Value - Making the Case for RFID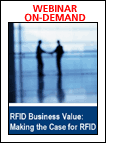 Learn how to make the case for RFID in your business.

Publisher : Intermec Technologies Corporation